CHILDREN WORKING IN AGRICULTURE FACE GRUELING LABOR WITH LITTLE LEGAL PROTECTION, SPEAKERS SAY
Marietha Gongora V.
05/02/2023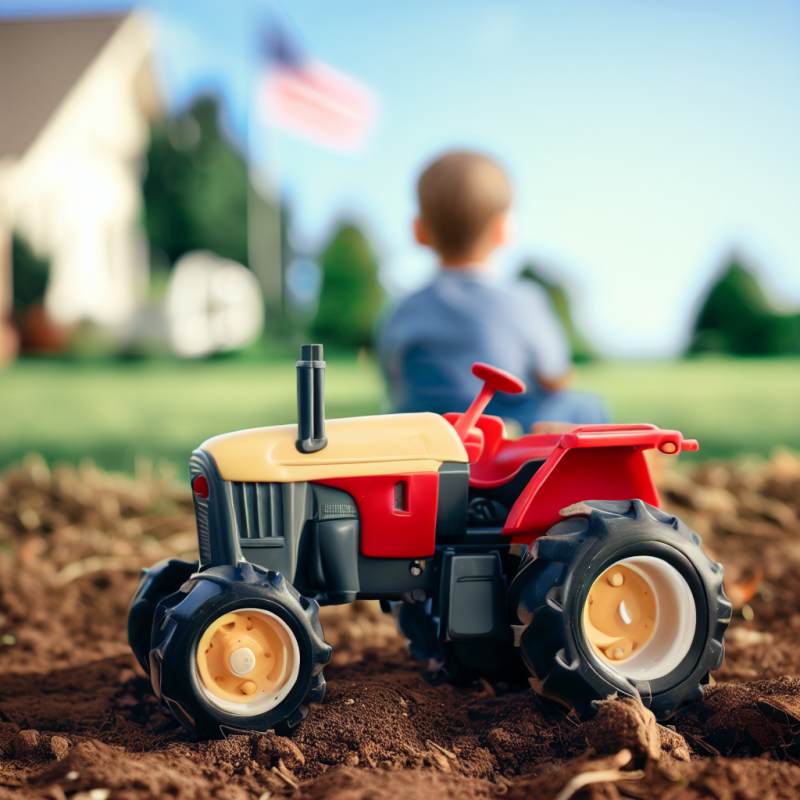 OSV News — In March, advocates for children's and farmworkers' rights discussed the realities of hundreds of thousands of children working in the agricultural industry, whose grueling work rarely violates child labor laws.
"There are an estimated 300,000 to 500,000 child farmworkers in the U.S.," said Julie Taylor, executive director of the National Farm Worker Ministry (NFWM). She added that because some of the pay for this work is irregular, it is difficult to measure exactly how many children are participating in the difficult work of planting, harvesting, processing and packaging the food people eat every day.
A faith-based organization committed to social, economic and racial justice for farmworkers, NFWM hosted, along with the Child Labor Coalition (CLC), a March 28 webinar to discuss the "landscape of child labor in agriculture."
Taylor explained that today the federal minimum age for full-time work in agriculture is 12 years old, as long as children have their parent's permission and continue to attend school. In the agricultural sector, young people can do work classified as "hazardous" at age 16, as opposed to 18 as in other industries.
"There is a serious lack of legal protection for them," Taylor said. She added that several states "do not have any limits in the amount of hours children work" and that some allow children under 16 to work seven days a week in agriculture.
"One has to wonder, where is there time, energy, or physical strength, for school?" she asked.
Safety and health are the biggest issues for children because agriculture is the most dangerous industry in the United States where children are allowed. According to the National Children's Center for Rural and Agricultural Health and Safety, 33 children are injured daily on farms, and every three days, a child dies in an agriculture-related accident.
"Children's bodies and brains are still developing, so they are particularly vulnerable to the harmful effects of pesticides, heat-related illnesses, violent contact with animals or even sadly (with) other humans," said Taylor.
The migration status of a minor, their parents or entire family also poses another challenge for these children as it makes them more susceptible to exploitation and can be a barrier to accessing community resources needed by farmworker families.
According to the National Center for Farmworker Health, 70 percent of farmworkers are foreign-born and half are in the country without legal permission.
These farmworkers, due to their immigration status, do not report difficulties in their jobs because they do not want to be identified as being in the U.S. illegally or be at risk of deportation.
"There is also an educational impact. Migrant students have one of the highest dropout rates in the United States and many of the children who migrate with their families for farmwork would often change schools two or three times a year," Taylor said.
During the webinar, the question was raised as to why children work in agriculture.
More than 20 percent of "all farmworkers have a family income below the poverty line," Taylor said. "When parents earn poverty wages, they need their children to work, too."
Norma Flores Lopez, who leads CLC's domestic issues practice, is a well-known activist against the exploitation of children in agriculture, a sector where she worked as a child to help her family.
She said the lack of opportunities and lack of education are determinants in the future for these underage farmworkers. "Even if we were sick, we would push ourselves to be out there because we knew what it meant to lose a day's worth of wages for our family."
"Extreme poverty is what continues to push workers into the fields and leaves some very vulnerable to exploitation," noted Flores, who in 2021 received the U.S. Department of Labor's Iqbal Masih Award for her fight to eradicate child labor.
Flores added that it is often harder for migrant families who work on farms without proper documentation. She added that many families working on a farm depended on the grower to provide housing, which often came with the expectation that everyone who could legally work would do so.
"My parents couldn't live in migrant housing and say, 'I don't want my children to work until they're 16.' … That wasn't an option," she said.
Flores said it is "unconscionable" to allow children to work "beyond 40 hours a week. To be able, as I did, to work 70, 80 hours a week, 10 to 12-hour days, oftentimes without any days off during the summer because that's what the harvest requires."
The church has consistently denounced child labor. In one of his most recent pronouncements, Pope Francis declared that child labor "is robbing children of their future and therefore humanity itself."
Ahead of a 2021 conference on eradicating child labor, which was organized by the Dicastery for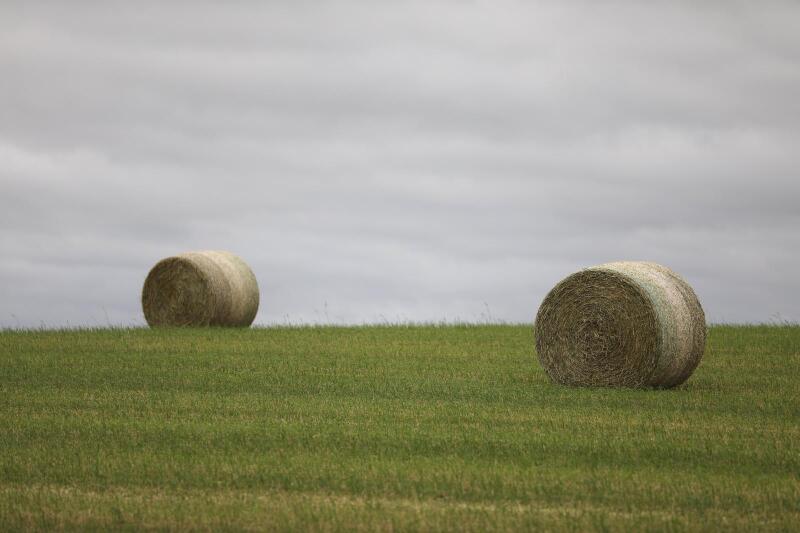 Bales of hay pictured on a farm in the early morning
outside Oklahoma City April 28, 2023.
OSV News photo/Bob Roller
Promoting Integral Human Development, Pope Francis said that "all social actors are called to combat child labor, and its causes."
"The way we relate to children, the extent to which we respect their innate human dignity and fundamental rights, expresses what kind of adults we are and want to be, and what kind of society we want to build," he said.
The pope said that to combat the scourge of child labor, "we must encourage states and business actors to create opportunities for decent work with fair wages that enable families to meet their needs without their children being forced to work."
During the webinar in March, Flores also spoke about legislation that the CLC and other organizations are advocating to enact changes.
One is the Children's Act for Responsible Employment and Farm Safety (CARE Act), which would amend U.S. labor law to raise the minimum hiring age in agriculture to 14, and the minimum age for hazardous work to 18, matching minimum ages in other fields of work. It would also increase fines for employers who violate child labor laws in agriculture when those violations result in serious injury, illness or death of minors.
The bill has been introduced in every legislative session since about 2009, Flores said, adding that they expect the bill to be reintroduced again soon.
"We shouldn't have (a) 12-year-old working in one of the most dangerous industries, exposed to hazards like pesticides, heat exposure, sexual assault, sharp tools, heavy machinery, any of those things," she said. "We need to make sure that all children are protected equally."
Marietha Góngora V. writes for OSV News from Washington
-