MILESTONE ANNIVERSARIES CELEBRATED
Sheila Grove
09/01/2020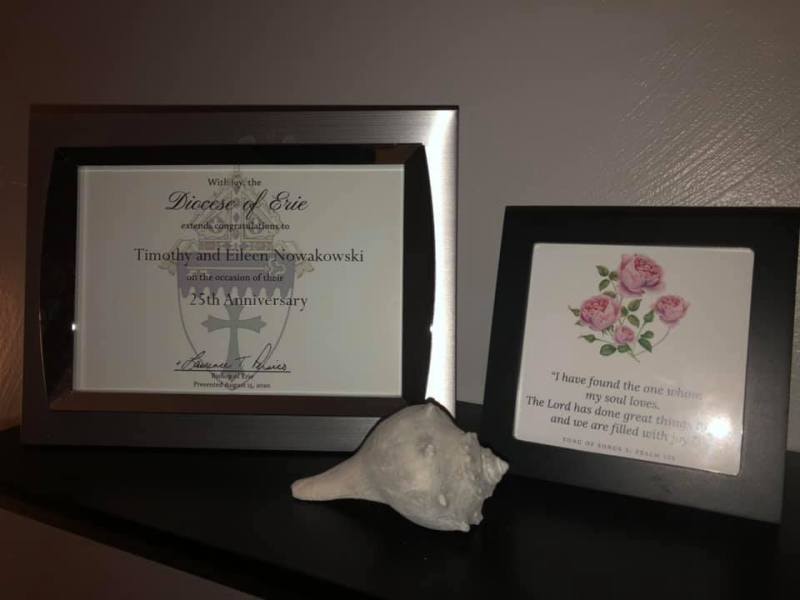 ERIE — It was 1945 when Ivan and Dorothy Wehler, from Queen of the World Parish in St. Marys, promised to love and cherish each other for the rest of their lives. In 2020, their promise holds true as they celebrate 75 years together. Of the more than 130 couples honored by the diocese this year, they have been married the longest.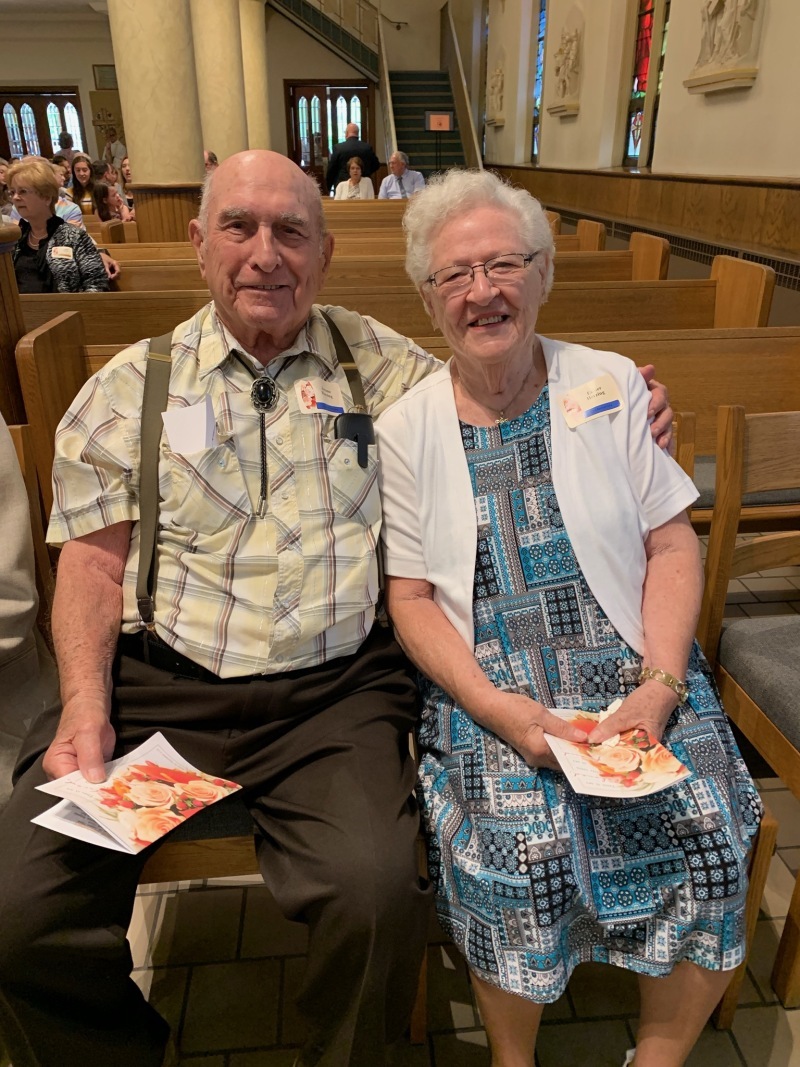 Milestone anniversary years celebrated include 25, 40, 50, and 60 or more years of marriage. Whether 25 years or more than half a century, these anniversaries represent the beauty of commitment that endures through the ups and downs of life.
Kate Wilson, director of the Office of Marriage and Family Life for the Diocese of Erie, said, "I'm grateful that our diocese pauses for a moment each year to celebrate these milestone anniversaries. These couples' experience of married love is a beautiful witness to the tenderness and fidelity of God's love for each of us."
Each summer, the diocese celebrates this love. Typically, couples come together for a special Mass offered by the bishop in two locations of the diocese. In his homily at Sacred Heart Church in Erie and St. Catherine of Siena Church, DuBois, last August, Bishop Lawrence Persico congratulated couples for honoring Jesus' invitation to "hold fast to the true blessings of faith, family, forgiveness and love, in and through which we ultimately find our peace."
"This year we faced the difficult but necessary decision to adapt our celebrations so that we did not host large gatherings," Wilson explained. "I want to extend a special thank you to couples who celebrated differently and who shared their stories and pictures with us."
"I enjoy hearing from anniversary couples," Wilson added. "It is a special joy for me to get to know them and share their joy. Being able to share stories and photos with those who would not ordinarily have been able to attend the anniversary Mass celebrations is an unexpected gift."
Paul & Julie Pisarchick, from St. Tobias Parish in Brockway, have been married 62 years.
"There were good days and bad days," Julie wrote. "Now we just relish in all the good memories. We raised six children, worked hard, and sent them to college. They have blessed us with 18 grandchildren and two great grandchildren. Through our marriage, the church was always a large part of our lives. It seems so far away that a giddy young girl fell in love with a young handsome man just home from the Army."
"For the past 11 years we have switched roles as Paul developed Alzheimer's," she explained. "As each day has been even more difficult, he always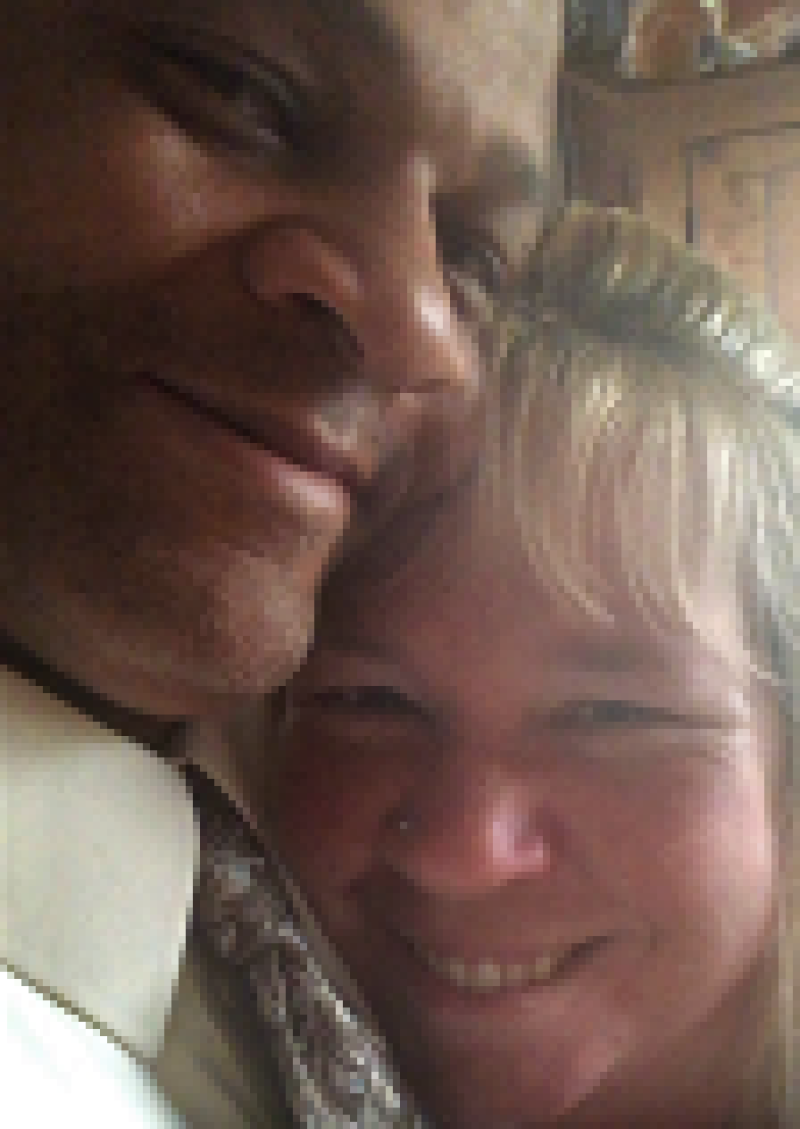 remembers to tell me that he loves me. Since Feb. 27 I have been without my husband as he went to reside in Highland View Healthcare in July of last year. I miss our days there and long for when we can be together again. The 'I love yous' on FaceTime will forever be in my heart, but I can't wait for the day that I can kiss him and just be in his company."
Aaron and Lisa Jones, from Blessed Sacrament Parish in Erie, who have been married for 25 years, shared their story as well.
"I think our love grew as we grew our family; watching Aaron become a father, caring for the kids and the way he would play with them, silly songs he would make up when they were babies to coaching them. Aaron is the most thoughtful husband and dad. He has cared for me during my many back surgeries and then some. He never complains. Life has not been easy at times, but he always reminds me of how blessed we are."
Many other couples responded to the Marriage and Family Life Office's invitation to share their photos and stories, which, along with a list of all the honorees, can be found here.
-