TEXAS CATHOLICS STRUGGLE WITH HISTORIC STORM, POWER OUTAGES
James Ramos/Catholic News Service
02/22/2021
HOUSTON (CNS) — A 75-year-old Houston-area man died in his truck Feb. 16 after he ran out of oxygen for his oxygen machine.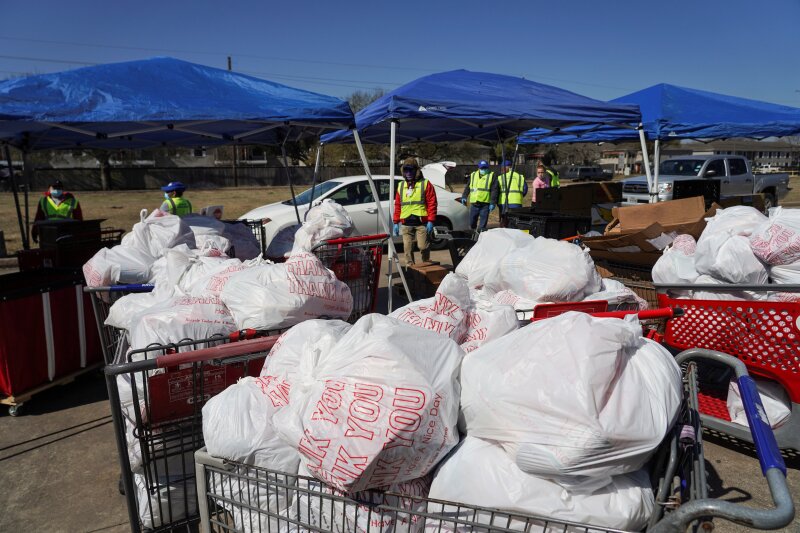 His last option to breathe was the small portable machine in his truck outside. It was 19 degrees that night in Crosby, Texas, a small community near Houston.
That same night, in Sugar Land, a southwest Houston suburb, a grandmother and her three grandchildren died in an overnight fire. Though the cause was unknown, firefighters suspected something went fatally wrong with the fireplace, the house's only source of heat. The mother, injured from the fire, had to be restrained from running back into her burning house.
A few hours later, a Houston priest lost his car and all his belongings after his rectory at Holy Name Catholic Church went up in flames. He still celebrated Ash Wednesday Mass the next day in a frigid cafeteria.
The historic winter storms in February shattered electric plants across Texas, prompting energy providers to force blackouts across the state to preserve what fragile electricity they could generate. At least 49 deaths have been linked to the storms and subsequent power outages.
Record snowfall and single-digit temperatures froze the state's electric systems, pushing over 4.3 million into darkness. The outages, first expected to be "rolling" and only a few hours, stretched to days for millions of Texans. Their homes and cities were ill-prepared for such intense winter weather.
After the "once-in-a-generation" storm first took the electricity from Jennifer Gonzalez's home, the novelty of playing in the snow was brief. It wasn't the right consistency to build a snowman, but enough to freeze their backdoor and side-gate shut and turn the neighborhood streets to ice.
With a growing unease of knowing there was no heat in the house, and limited water since the water was turned off to prevent any pipe bursts, they made the choice to trek to her husband's parents' house, where they had water and heat.
Driving to her in-laws' house west of town, Gonzalez, 33, who is six-months pregnant, was already nervous about seeing puddles on the road before the winter storm clobbered Texas. The drive, which usually takes 20 to 25 minutes, took an hour.
In 2015, a major Memorial Day flood stranded Gonzalez and her daughter overnight in a grocery store parking lot when high water kept them from getting home. In 2017, Hurricane Harvey turned her house into an island, with streets all around her inundated by that record storm. Then in 2019, Tropical Storm Imelda trapped Gonzalez at work and her daughter at school. Water entered their home as well.
Those experiences made Gonzalez look at water on the road differently.
Anytime she saw any puddles, panic-driven thoughts bubbled up: "Are the streets going to flood? Will I make it home? Am I going to be safe?"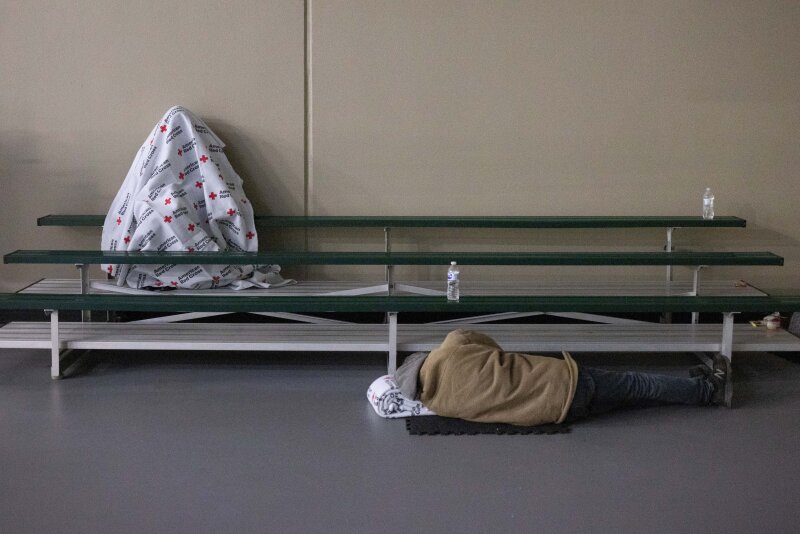 Seeing the puddles during the winter storm triggered these questions again, only now adding: "Is that water or is that ice? Are we going to skid off the road?"
The Sunday before the storm, Valentine's Day, was also the anniversary of her father's death. She had met up with her sisters that day, but the changing weather forced them home sooner.
Eventually, Gonzalez and her family made it back to their house when the power returned. The rolling blackouts forced them into darkness repeatedly.
Once, when the lights came back on, Gonzalez's 2-year-old son looked up in awe.
"It's magical," he said. After nearly a full day without power, seeing her house illuminated once again was a relief, but a sense of dread reminded her it was only temporary.
During the week, millions in the state were still without power and water. From Dallas to Austin and Laredo, electricity finally came back for thousands who lost power for more than four days, as temperatures continued to drop below freezing. People were melting snow to flush their toilets.
There were 10 hypothermia deaths, along with more than 600 cases of carbon monoxide poisoning in Harris County, which includes Houston and neighboring communities.
By Feb. 19, as temperatures slowly rose above freezing, thousands of homes turned their water back on only to find cracked and bursting pipes. Compromised civic water systems forced millions in Texas to boil water for days. In San Angelo, city leaders were begging communities to conserve water.
The coincidence of the storm and Ash Wednesday's start to Lent wasn't lost on Gonzalez, who attends St. Cecilia Catholic Church in Houston.
"It's a good reminder to unite our suffering with others," she told the Texas Catholic Herald, newspaper of the Archdiocese of Galveston-Houston.
Power outages and water issues forced parishes across Texas to cancel or postpone Ash Wednesday services.
Father Anil Thomas, a Society of the Divine Word priest, who lost his Houston rectory in the fire, told the Houston Chronicle: "Today is Ash Wednesday and we are in ashes."
-