THE ROAD TO EMMAUS ─ IN PENNSYLVANIA
Sheila Grove
06/14/2021
ERIE — For the 39th year, the road to Emmaus will run through the thirteen counties of northwest Pennsylvania as clergy from the Diocese of Erie gather for retreat from June 21 through 25. In recent years, the bishop, priests and deacons have convened at St. Vincent College in Latrobe ─ where many of them attended seminary ─ for this annual event, held last year on Zoom because of COVID-19.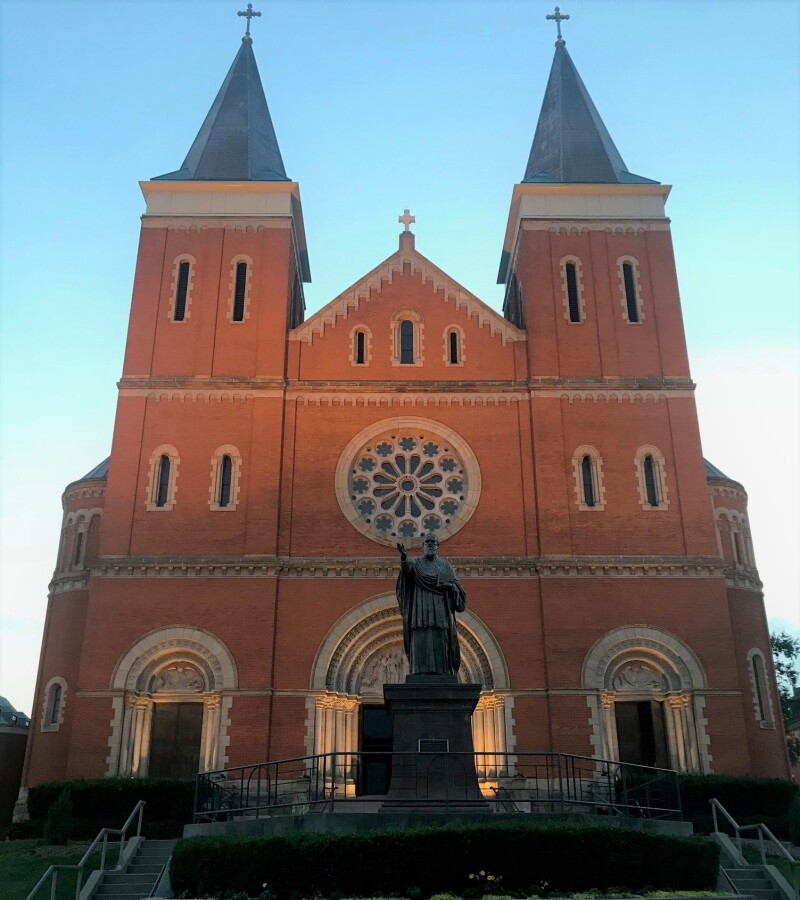 It was on the road to Emmaus that followers of Jesus found their "hearts burning within" them as they recognized the risen Christ through his word and in a shared meal (Luke 24). This Emmaus opportunity provides a similar connection and experience of community, prayer and formation woven into each day of the retreat.
Priests will gather from Monday until Thursday. Deacons will join them on Wednesday and then remain until Friday. A highlight of the week is a special Mass and celebration dinner on Wednesday evening when the entire group is together. Jubilarians are honored at the event.
"The Emmaus program of prayer and fraternity is an essential part of our priestly ministry," says Bishop Lawrence Persico. "Because our diocese is so large, we don't often see each other. This program gives us the opportunity to be together."
Bishop Persico's thoughts resonate with Father Ian McElrath, who will begin new assignments as parochial vicar at St. Joseph Parish/Bread of Life Community and Mercyhurst Preparatory School, Erie, as well as sacramental assistant to the Extraordinary Form Mass communities, later this summer.
"We often go weeks or months without actual face-to-face communication with more than a few other priests," says Father McElrath. "We normally are only able to speak with each other briefly before major liturgical events. As soon as the event is over, we all jet back to our parishes to the beautiful chaos that is priestly ministry in the 21st century."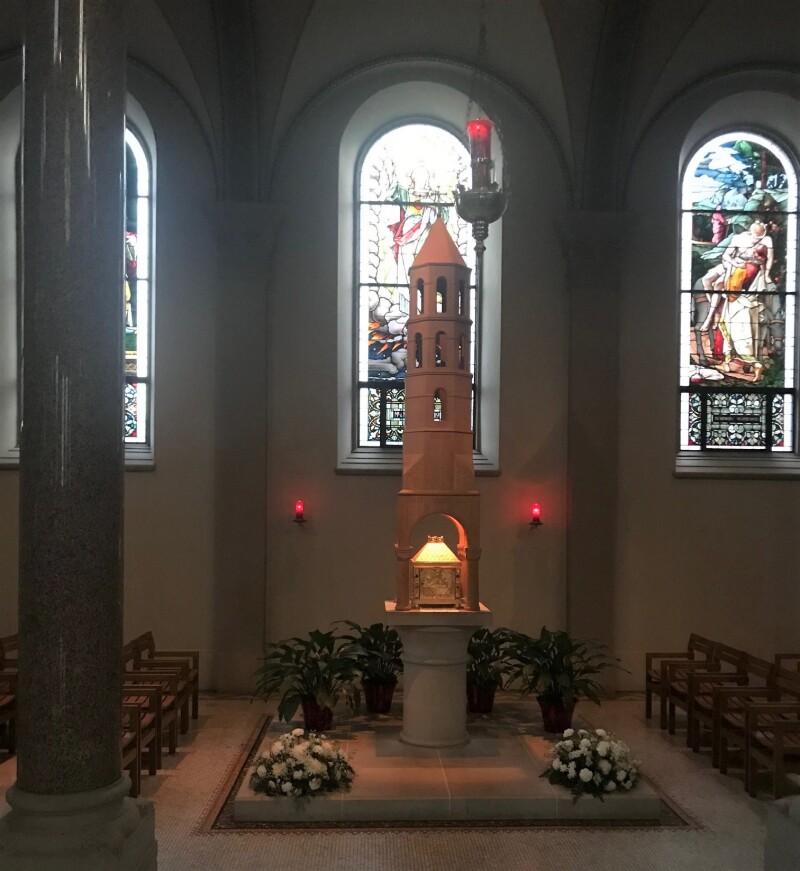 Formation opportunity will be provided through presentations given by Father James Sullivan, a Dominican of the Order of Preachers, pastor of St. Pius V Parish in Providence, Rhode Island, and recent director of the Institute of Continuing Education at the Pontifical North American College in Rome. As preaching is a significant part of ministry with a parish, it is a prime opportunity for even the most experienced homilist to benefit from Father Sullivan's expertise in this area.
Blocks of unscheduled time allow for clergy to gather in small groups for recreation or for personal reflection. The days can be a reunion for former classmates working at opposite ends of the diocese and those who haven't had the opportunity to become well-acquainted to spend time together in a casual atmosphere.
"Emmaus affords us the rare opportunity to take an extended time to pray and socialize," adds Father McElrath. "In my two experiences at Emmaus, I've enjoyed seeing how men ranging in age from 26 to 86+ accept each other as brothers, even if they've never met before."
Father Nicholas Rouch, vicar for clergy for the Diocese of Erie, underscores the importance of "building stronger bonds between priests of different generations, who can walk together in their vocations. The week also gives the bishop time to speak informally with clergy in a setting that is separate from daily parish business," he says.
-