Opioid resources
provided by the Opioid Task Force of the Diocese of Erie: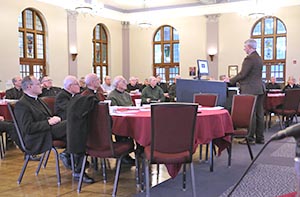 ---
Click here for a county-by-county reference resource that includes:
Steps to take during an overdose emergency
A brief video overview about opioids
2016 statistics
Help for families
Quick assessment tools
Referrals and references
---
Next steps for pastors and pastoral leaders
---
Pastoral prayer resources in response to the opioid crisis
Questions?
Contact the Office of Worship of the Diocese of Erie
---
Prayer Card




---
Prayer Booklet
Prayer booklet for friends and families of those suffering from addiction available from the Diocese of Erie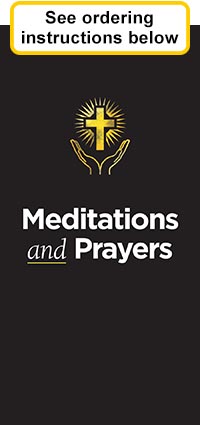 Thanks to a grant from the Evangelization Endowment of the Catholic Foundation of Northwest Pennsylvania, the Diocese of Erie has printed special prayer booklets designed for those who are involved with a person suffering from addiction. The booklets, available at all parishes, are accompanied by a letter from Bishop Persico and a holy card with the Divine Mercy image and chaplet. They may also be requested through the Communications Office by calling 814.824.1161.
For more information about ordering copies of
Meditations and Prayers
, please contact Brenda Williams, circulation manager, in the Office of Communications,
BWilliams@ErieRCD.org
or 814.824.1161. Those interested in
ordering multiple copies can click here.