Our world, our nation and our region are experiencing a moment unlike anything anyone has known. So many are facing significant hardship, and the great strain of this public emergency has just begun.


In response, the Diocese of Erie is collaborating with the Catholic Foundation of Northwest Pennsylvania and Catholic Charities of the Diocese of Erie, Inc., to unite and strengthen our communities at this time.
Please be assured that if you are unable to donate financially, your prayers for this effort, and for all suffering as a result of the pandemic, are a most welcome gift.
No matter how you choose to offer support, we extend our sincere gratitude.
Here are three ways you can help:
Parish Offertory Support Fund
Parishes are the heart of our faith communities. While we are temporarily unable to gather for worship due to the pandemic, the financial obligations of your parish remain the same, even as normal offertory giving has been interrupted.
Make your offertory gift to your parish online through the Catholic Foundation to continue your support of the many ministries and outreach services your parish provides. If you already support your parish electronically or by mailing in a check, please continue to do so. This new online option is one more way to make giving easy and safe during the pandemic. Continuity of offertory is essential to maintain the vitality of our faith communities.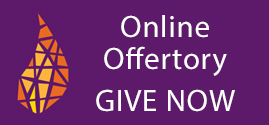 Community Relief Fund
Catholic Charities agencies, programs and ministries are at the front lines in service to neighbors most in need, providing food, housing, care, consolation and hope to thousands of people every day. They are counting on our support, and we are asking for yours. Will you help us help them?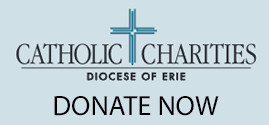 #iGiveCatholic
Activated for Catholic Ministries
To facilitate emergency funding relief to a broad range of Catholic organizations in the diocese affected by the pandemic, the national #iGiveCatholic website is accepting donations now through June 30, 2020. Catholic schools, nonprofit ministries and parishes are among those navigating the loss of income and volunteers even as they face an increase in demand for the services they provide. To support your local Catholic parish, school or ministry in the Diocese of Erie, go to the #iGiveCatholic online giving platform and search for the organization of your choice.