Choose Catholic Schools

Academics:
Every Catholic School in the Erie Diocese delivers a comprehensive curriculum that promotes academic achievement and success. With smaller class sizes, teachers readily address the individual needs of each child. A challenging academic curriculum is offered, that is balanced with art, music, and sports. All schools are accredited by the Middle States Association.
Faith and Character:
We partner with parents in the faith and academic formation of their children to prepare them to be productive citizens and future leaders. We can help your child develop: self-confidence, respect for others, respect for the property of others, an understanding of the nature of church, the importance and appreciation of our Catholic heritage within their daily living, self-worth, and personal accountability.
Community:
We welcome students of all backgrounds and faiths. Visit any Catholic school and you will notice camaraderie among students, teachers, and administrators. We offer a safe, caring community where your child is respected and not lost in the crowd.



Believe in the Catholic Education
• Catholic tradition and academic excellence in a community grounded in faith
• Emphasis on moral development, service to others and leadership
• Individual attention in a caring community
• Commitment to enhancing education through the use of technology
• Better preparation for college
• In 2018, over 98% of Erie Catholic high school students went onto college

Learn more about our Catholic Schools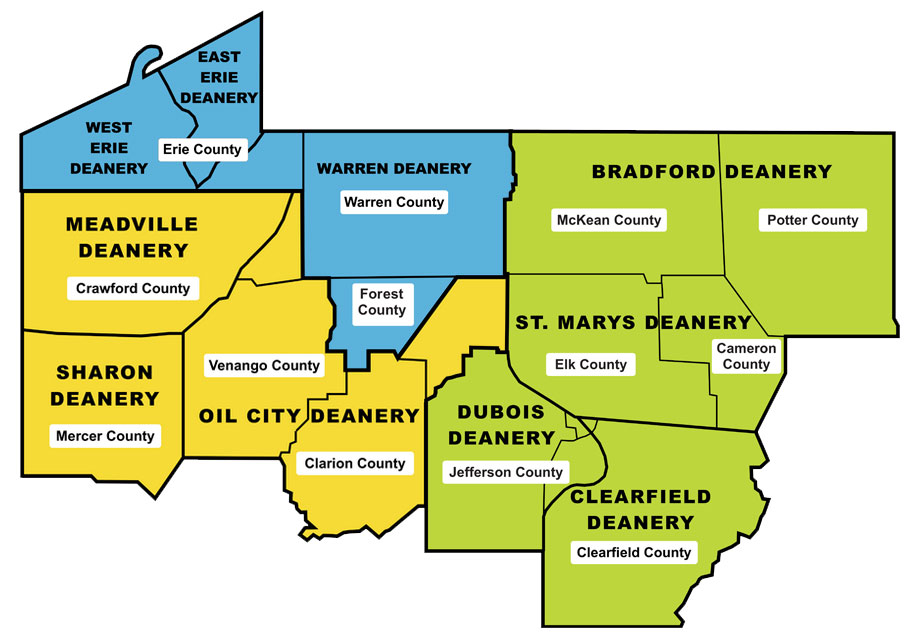 Your child's tuition is an investment that pays a lifelong dividend. We know that it isn't easy for some families to afford tuition. Many parishes and schools have available resources to help families. Children may be eligible for two separate scholarship programs offered by the Diocese of Erie:
The Bishop's Tuition Assistance Program and the STAR Foundation. You only need to apply once to be eligible for both scholarship programs. Approximately three million dollars was provided in scholarship assistance to families for the 2016-2017 school year.