Transitions
Dear friends in Transitions,
These last months have been difficult for many of us, and my heart especially goes out to you, who are working through some significant transitions in your own life, in addition to the common challenges we are sharing as a nation and a world today.
Putting Transitions meetings on hold has been a difficult but necessary step in keeping everyone safe, and unfortunately one we will need to continue at least through September. That being said, it is important to cultivate our community.
That is why we are offering a virtual Transitions meeting for Sunday, September 27, each running from 2:00 p.m. – 3:00 p.m. The format will change slightly; you can expect to begin with a time of prayer, listen to a 10-15 minute reflection, receive journaling questions, and have time to discuss them in breakout rooms. We encourage you to log in using a computer or phone with a camera so that we can see your face in our video conference, but if that is not possible for you, there is an option to call in via a normal telephone.
Until we can see each other again, know that you are in my prayers!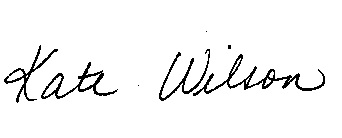 Kate Wilson
Faith Formation Director for Marriage and Family Life


---
Click here to register for the September 27th Virtual Transitions session
Click here to register for the October 25th Virtual Transitions session
---
Call 814-824-1265 for more information or send an email.
Download Transitions brochure
2020 Dates
September 27- Virtual Meeting (See above)
October 25
Nov. 15 * (Special Program)
Dec. 13*
*All programs are offered the last Sunday of each month unless otherwise noted
Kate Wilson
, Director
Family Life Office
429 E. Grandview Blvd.
P.O. Box 10397
Erie, PA 16514-0397
Phone (814) 824-1261 • 800-374-3723
Fax (814) 824-1264