Faith magazine feature: FAITH FORMATION EFFORT CREATES WELCOMING SPIRIT
02/15/2019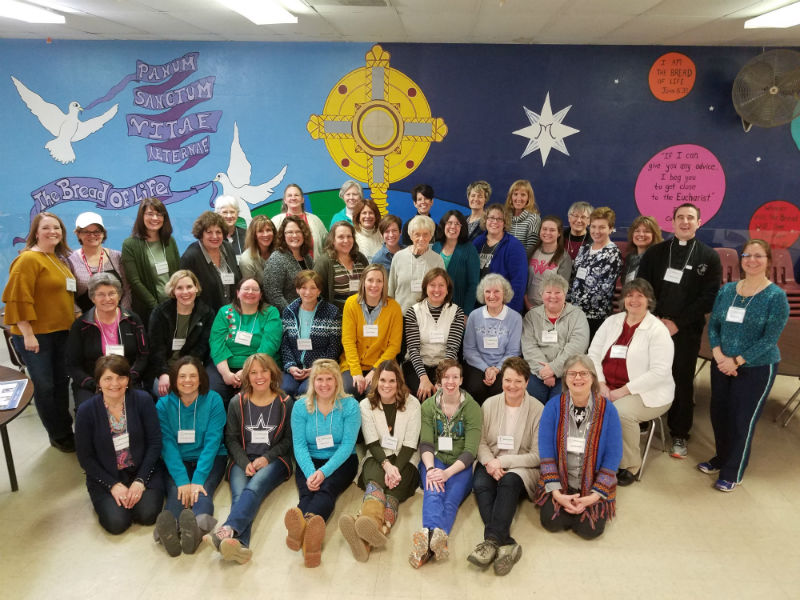 Did you know that flowers are sent to new parishioners at Church of the Beloved Disciple Parish in Grove City?

In DuBois, St. Catherine of Siena and St. Michael the Archangel parishes give the family of a newly baptized child a hand-knitted blanket and welcome card.

And if you join Our Lady of Mercy Parish in Harborcreek, look for an invitation to a get-together for new families.

These are just a few examples of the ways parishes in the Diocese of Erie welcome people to their Catholic communities. But Deacon Steve Washek, director of faith formation for the 13-county diocese, would like to see even more efforts made in this area. In 2019, his office — thanks to Catholic Services Appeal donations — will focus on welcoming and belonging in all parishes. It's the beginning of a four-year effort that will take parishioners beyond the first hello to a deeper, more spiritual journey together.

Subsequent years will focus on catechesis (teaching the faith to people of all ages), sacramental preparation and service. "Many of us punch our clock and go to Mass and never quite belong to our parish," Deacon Washek says. "We need people to ask themselves, 'How does this church become a place where I belong?'"

Last fall, Deacon Washek, Bishop Lawrence Persico and members of the Faith Formation Implementation Team traveled to three locations in the diocese, proposing the formation framework. The goal is to replace the concept of religious education as beginning with baptism and ending with confirmation.

Beginning in early February, Deacon Washek and other faith formation representatives will meet in small parish clusters to share ideas. The process may mean a parish taking a whole new approach to the way it nurtures the Catholic faith in others.

"It's not welcoming others if you say, 'We've always done it a certain way.' We might need to change our language," Deacon Washek says. "We could ask what there is to do in our parishes for high school graduates or young adults. Or, what about accessibility for seniors?"

Faith formation is part of the pastoral planning initiative called "Prayer, Planning, Possibilities." Major efforts already have been launched regarding vocations, Catholic schools and parish restructuring.
-