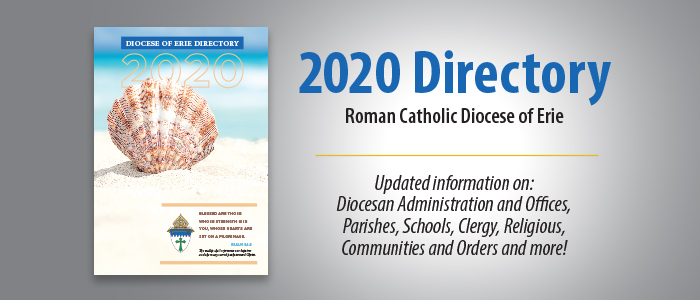 The Diocese of Erie Directory is printed annually as a 6"x9" booklet and provides important updates from across the diocese.
Order one today! Anticipated mail distribution: Late January 2020

"I like having a book on hand because it can be shared with those who don't have access to their own computer.
With the directory, everything is all in one place and at your fingertips under tabs and indexed."
- Deacon Robert DeNoon

Order one today!

Mail your order in using this printable order form or call 814-824-1161.
Or place your order online.

*** Orders received by December 31, 2019 will receive FREE shipping.
*** Orders received January 1, 2020 and later will pay $6.50 shipping and handling.