'Five gallons of heaven'
Parish creates craft beer
Mary Solberg
06/01/2019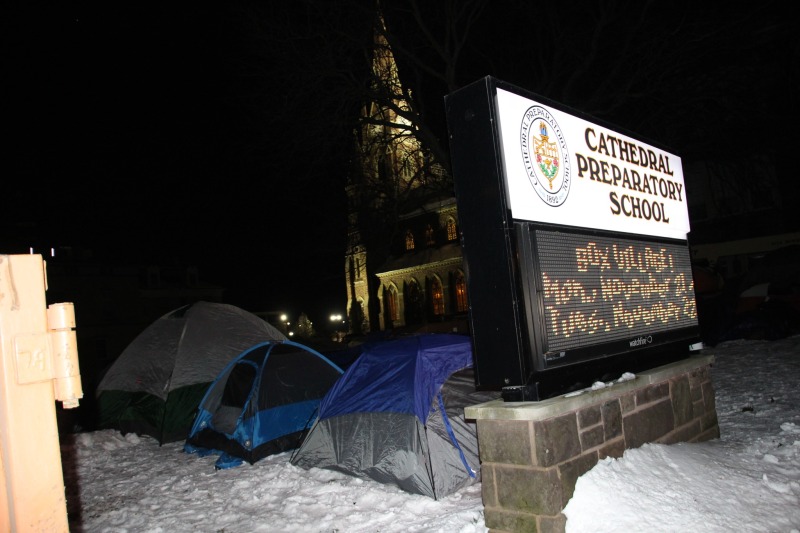 There's a new craft beer in circulation, thanks to St. Boniface Parish in Erie.
Go to the faith community's summer festival June 1-2 and you're likely to taste "Axe Ale," the parish's initial venture into microbrewing.
Parishioner Rick Bayle created the first five gallons with the assistance of a small team of would-be brewers led by Father Marc Stockton, pastor, and Deacon Tim Good.
"It's five gallons of heaven," says Bayle, a Wattsburg resident and longtime home brewer.
Their dual inspiration came from St. Boniface, of course, and Father J.A. Oberhofer, the parish's first pastor. In the late 1850s, Father Oberhofer built a brewery next to the church cemetery along Route 8 in Greene Township.
"He's probably wondering why we're not brewing more," Bayle laughs.
The beer-making process began one Saturday morning in March after 8 a.m. Mass. Bayle and the parish brew team, which also included Deacon Good's wife, Mary, and their son-in-law, Desmond Drake, helped carry brewing equipment, grains, barley malt and hops to the basement kitchen of the parish social center.
In the next few hours, they created a gold liquid that, after fermentation, would mimick the clean and not-so-fruity traditional German ale Father Oberhofer might have made more than 160 years ago.
"We're tapping into our heritage and creating another opportunity to invite people into our parish," Father Stockton says. "It's a way to reach out to people today who are very interested in craft brewing. It's a great bridge between the past and the future."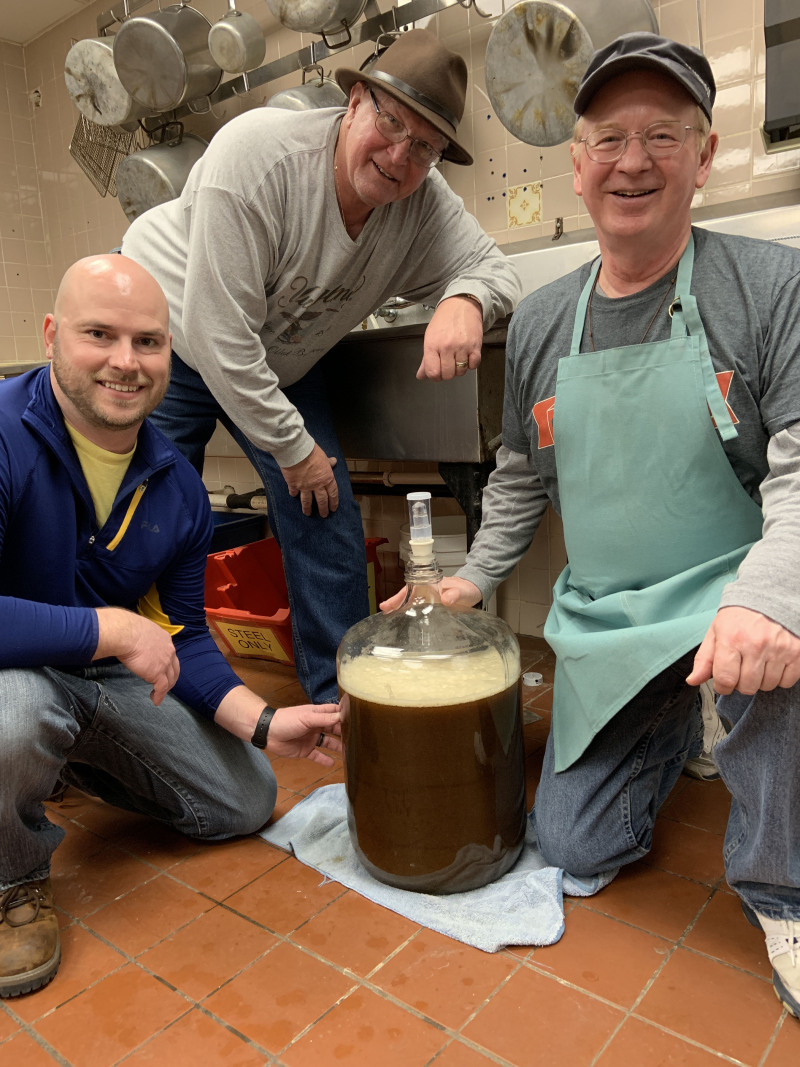 Deacon Good and Father Stockton had been talking for a couple of years about resurrecting the parish's beer-making tradition.
Father Oberhofer, during his first term at St. Boniface from 1857-67, designed a small brewery in a gully adjacent to the St. Boniface Cemetery. A native of Württemberg, Germany, Father Oberhofer was the son of a German brewmaster and reportedly a man of keen business sense.
According to parish history, Father Oberhofer knew that beer would comfort many of the German immigrants at his parish. It also would provide necessary capital to the mostly farming community. The surrounding fields had plentiful grains necessary for making a traditional German ale.
He constructed the brewery exterior out of native rocks, waited for the business to take hold and then handed it over to parishioners. It remained in operation until fire destroyed the structure in 1887. Some of the original stones were placed in a new church foundation in 1917. They still can be seen today.
"Beer-making is quite a learning process," Deacon Good says. "This is our first foray into it, but we would like to consider serving it at festivals and other events in the future."
The "Axe Ale," according to Deacon Good, takes its name from a legendary story of St. Boniface. In the 700s, Boniface used an axe to chop down a huge oak tree that was worshipped by a pagan tribe in Saxony.
After felling the oak, Boniface stood on the trunk and asked: "How stands your mighty god? My God is stronger than he."
"In every statue of St. Boniface, he is holding an axe," Deacon Good explains. "He converted many pagans to Christianity."
More than 1,300 years later, a small parish in the Diocese of Erie raises a glass in his name.
-